I was reading some of my old comics and this was one of them from 1995 - Avengers/Ultraforce (from Malibu Comics) by Warren Ellis and George Perez no less.
In pages 34-35, there was a splash page (of which George Perez is well-known for) I come across the image above. What made it interesting was that quite a number of characters were in there that were not supposed to be in there (as a tip of the hat to other players in the industry)
I have taken the trouble to highlight them in colored boxes.
First, we go thru' the light green boxes.
From left:
- American Flagg (Howard Chaykin's brainchild from First Comics back in the 80s)
- Ash (Joe Quesada - a creation from before he became Marvel's head honcho)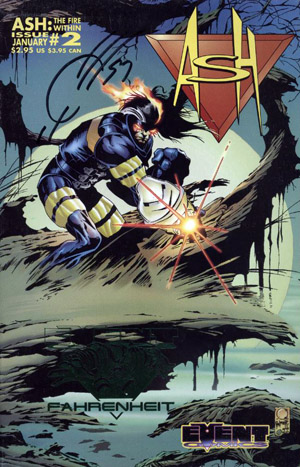 - Crimson Plague (George Perez's very own creation when he left mainstream comics.)
On the right side of the page, we have the 2 most famous barbarians of the comic book world
- Conan (Robert E Howard's creation whom I first came to know when Marvel published Conan back in the 70s)
- Groo the Wanderer (Sergio Aragones - yes, the genius who draws all the border comics on the MAD Magazine.)
Finally, we have the 2 characters in yellow boxes. They are none other than George Perez's other non-mainstream creation - Sachs & Violens (under Marvel's Epic label).